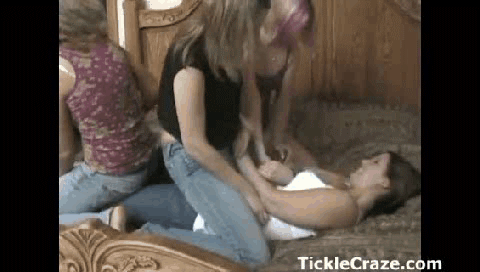 share gif:

There is one thing that we didn't tell our new roommate when she moved in, and that's that we love all piling on the bed and having tickling matches.

We all team up on one of the roommates and tickle every last inch of their bodies until they simply cannot take it anymore. Naturally since she is the new roommate we are going to have to break her in and see just how ticklish she really is.

It's not like she can back out or anything because she already signed the lease which means at least one whole years worth of tickle wrestling matches.