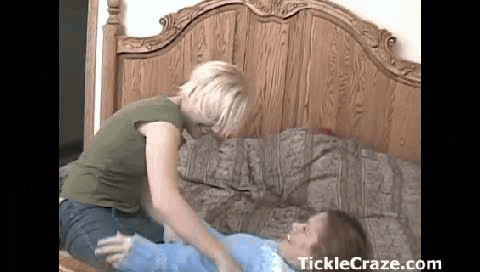 share gif:

I am going to sit on you and tickle your feet until you can't take it any more.

First I'll start with the toes then your ticklish soles making you giggle like crazy the entire time.  Then I'll slowly remove your cute socks touching your bare feet.

Now its on! I will tickle and tickle your bare feet until you go crazy from the ticklish nature of it all.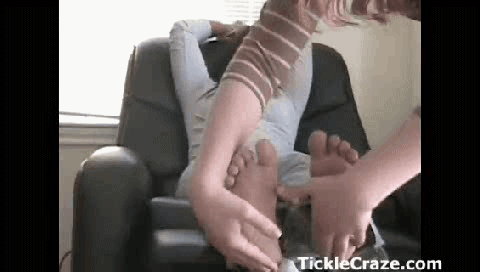 share gif:

Sexy Gabi wakes up with her hands tied above her head and Kristen asking what the heck is going on.

She just giggles and nods her head while looking vulnerable with her bare feet exposed in her jeans. Kristen begins tickling her feet while moving to her ribs and digs in! The real fun begins when the girls switch positions and Kristen has her wrists tied together and stocking feet bound.

Gabi doesn't let up at all and goes right for her waist, hips and under arms while Kristen flails helplessly all over the chair!

- Gabi & Kristen